INDIAN INSTITUTE OF MANAGEMENT CALCUTTA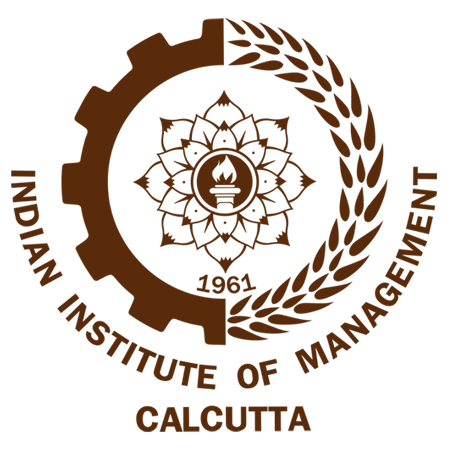 Consultancy and Management Development Programme Office
Guidelines for Participants
Introduction
The online version of our Annual MDP (Management Development Programme) Calendar, with programmes categorized under respective Functional Areas, can be accessed through the following weblink: https://iimcal.ac.in/programs/executive-education/mdp/mdp-calendar. Clicking on the individual Programme Name will take the viewer to the corresponding Programme Brochures mentioning introductory details about the respective MDP.
A study of these documents will enable the sponsoring organization and/or applicant(s) to identify the programme(s) most suitable for their employees/herself/himself/themselves. Once the programme(s) is(are) identified, enrollment(s) can be made following the processes as enlisted below.
How to Nominate
Enrollment Form for nomination(s) to an MDP can be downloaded from the 'Executive Education' section of our website, https://iimcal.ac.in/sites/all/files/pdfs/cmdp_updated_enrolment_form.pdf. Kindly fill in this form mentioning full details of the participant(s), sponsoring authority/organization, and other specifics. The 'Payment' section can be left blank at the application stage.
The signed copy of the duly filled in form(s) need to reach the CMDP Office (either soft copy by email or printed copy through courier/post) at least 3 weeks prior to commencement of the Programme.
Upon receipt of the aforesaid completed Enrollment form(s), the nomination(s) will be forwarded to the Programme Director(s) for her/his/their necessary consideration.
Once the candidature(s) is(are) approved, the sponsoring authority or participant (in case of self-nomination) will be intimated over email. Thereafter, the sponsoring authority/individual may proceed with the remittances of fees and making the travel arrangements.
Please note that confirmation of participation is subject to receipt of Programme fees by CMDP Office before Programme commencement.
Programme fees can be paid in any one of these two ways:
A. Electronic Fund Transfer through NEFT/RTGS.
Our Bank Account and other relevant details will be mentioned in the invoice.
B. Payment Gateway.
Please visit the IIMC website www.iimcal.ac.in and access the 'Executive Education' section for payment through Net Banking or Credit/Debit cards.
(Taxes, Bank charges and surcharges, as applicable, may be levied extra on transactions mentioned against points A and B above.)
In case of online payment, kindly intimate the CMDP office with the UTR No./relevant transaction details through email, so that we can connect your remittance to your nomination.
Our correspondence address is as follows:
CMDP Office
Management Development Centre (MDC)
Indian Institute of Management Calcutta
Diamond Harbour Road, Joka
Kolkata - 700 104
Phone: 033 2467 8300-06 / 2438 0500, Extn Nos: 6011, 6012, 6005
Email: program_mdp@iimcal.ac.in
Programme Venue
For almost all programmes, except where specifically mentioned, the programme venue is Management Development Centre (MDC) inside the Indian Institute of Management Calcutta campus. For Residential participants, we provide accommodation and boarding facilities at the MDC.
Location
Our campus is situated at Joka, on Diamond Harbour Road, towards the extreme southern part of Kolkata. It is about 35 Kms away from the Netaji Subhas Chandra Bose International airport and about 20 kms away from both Howrah and Sealdah Railway Stations. Pre-paid taxis and Radio/App-based Cabs are available at all the above mentioned places to reach Joka, which is quite well known to taxi operators.
Arrival/Departure
In case of Residential Programmes, accommodation for participants is arranged from the evening of the day prior to the commencement of the Programme. Participants are expected to report at the reception of MDC (where their accommodation has been arranged for and intimated in advance) by the evening on the said day. Reception at MDC is manned round the clock.
The Programme will be over by 2.00 p.m. on the last day (unless otherwise specified). Participants are requested to make their travel plan accordingly.
In case any participant(s) is(are) required to stay overnight on the last day, s/he(they) may do so with the approval of the Programme Director. Subject to approval of such requests and availability of accommodation, participants will be allowed to overstay by paying the applicable charges (including taxes, if any) of accommodation and food on the spot, in cash.
Refund of Programme Fees
In case a programme is cancelled by IIM Calcutta owing to factors beyond its control, the programme fee(s) will be refunded in full to the sponsoring organization/person concerned.
If a 'confirmed' participant fails to attend the concerned programme, refunds will be dealt with as per the Institute's extant policy.
Discount on the Programme fees
A discount of 10% on the Programme fees can be availed by an individual organization if it nominates at least 4 participants for a particular MDP.
Service Tax
Service tax is applicable on our MDP fees as per relevant Notification(s) and/or Directive(s) issued by the Government of India, and amended from time to time. Fees quoted are exclusive of Service Tax and other statutory cess/surcharges, which will be charged extra, as applicable.